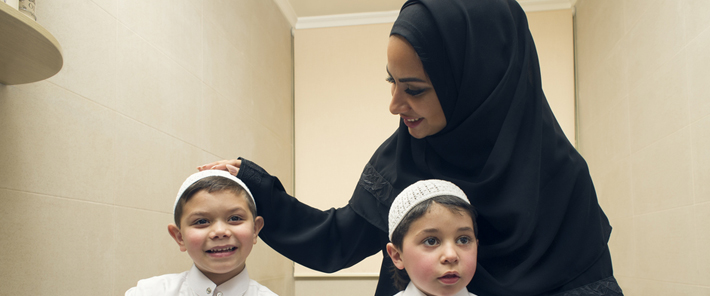 How to Teach Islam to Your Child
How to Teach Islam to Your Child, When it comes to raising children in Islam, it's important to remember that a child is influenced majorly through its surroundings. In the world we live in today, children are exposed to a lot, more bad than good. Be it the media, friends or family, the sources through which a child may become influenced are vast. The question arises that with so much going on, how can one teach Islam to their child? To help answer that question, we've enlisted some of the most common and effective means of educating your child about Islam. Read on for some really useful Islamic parenting tips.
How to Teach Islam to Your Child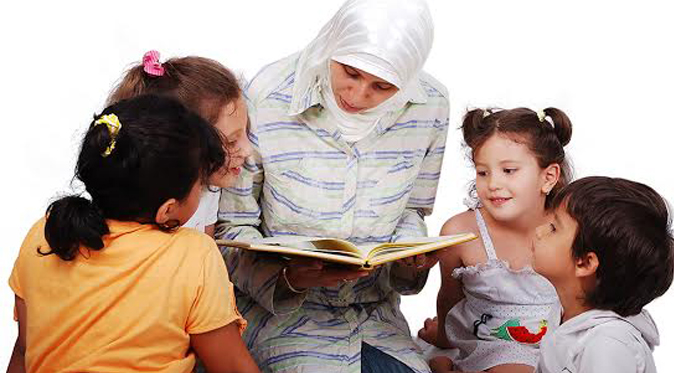 Embed the love and power of Allah within them
How to Teach Islam to Your Child, The first step towards nurturing and guidance of children should revolve around educating the child that ALLAH is one and there is no other God worshipping other than Him.
Establish the extreme importance of Salah
The offering of Salah or prayers at their respective timings is a habit that must be installed in a child at young age. As a parent, sit down and explain the significance of salah. Then allow them to carry out prayers alongside you on their own personal salah mat.
Educate them the Quran with its understandings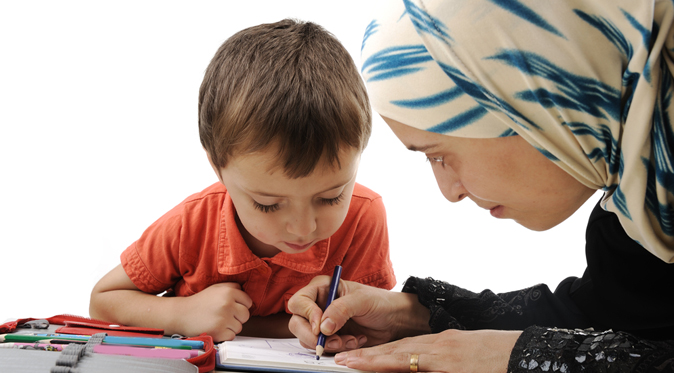 Allowing your child to sit with you when you recite the Quran is a great practice for beginners to follow. Explain that the Quran is the book of guidance and then slowly introduce them to its chapters. This should be followed with translations and explanations for thorough understanding.
Incorporate Sunnah supplications in everyday life
Teaching your child the significance Sunnah holds in Islam is a wonderful way of guiding them on the right path. Once this is done, incorporate supplications that were once used by the Holy Prophet Muhammad PBUH in your everyday life. Put little reminders so that your child doesn't forget to recite them.
Read bedtime stories of the Quran, Prophets and Muslim heroes
Instead of buying storybooks based on cartoon characters, incorporate stories from the Quran or of great Islamic events at bedtime. This way, your child will enjoy a healthy and productive hour of reading and listening, just before falling asleep.
Treat them kindly and encourage them to follow Islam in their everyday life
Kindness begets kindness is the rule of thumb to remember. Treat your children with kindness and then only will they learn to treat others with the same sort of behavior. True learning begins at home so why not set examples of Islam in your everyday life for your child to follow.
Emphasize on halal and good deeds
The true essence of a Muslim is based on his deeds. Involve children in understanding the value of halal in Islam and what benefits it provides for the Muslim. Always remind children to thank Allah for the bounty he has bestowed on you and your family. Education of haram things must also be given for the attainment of piety in a Muslim's life.
Children act and behave in a manner they witness from their everyday surroundings. It is, therefore, the duty of parents to guide them on the right track with simple tips on how to be a good Muslim in today's time.