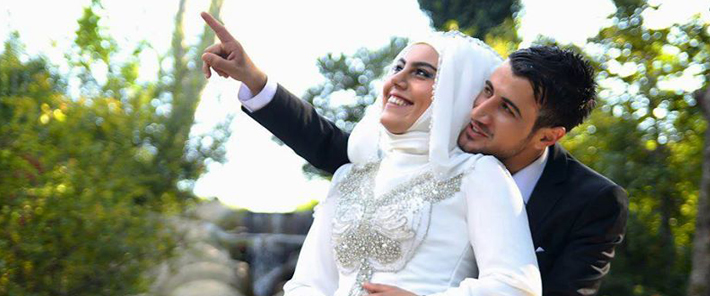 Husband Wife Relationship in Islam
Here you learn about Husband Wife Relationship in Islam. The union of the marriage relationship between husband wife is a beautiful bond like no other.
It is the sacred union of two individuals who make the decision to spend the rest of their lives with one another. It is much like the bond in which each partner has promised their Creator to fulfill the Sunnah and act with honesty, integrity and show compassion for one another.
When you are newly tied in the union of marriage, everything seems to be pleasant and exciting. You get the chance to know and spend time with your better half. But as the months and years pass by, it isn't uncommon to find individuals who have lost sight and interest in one another.
The truth of the matter is that our religion of Islam demands equal effort be put by either side in a relationship.
Whether you're new to the married life or are in search of ways on how you can further strengthen the longstanding husband, wife bond, we've got some great ideas for you. Let's take a look.
Husband Wife Relationship
Taking out time is essential
No matter how busy or tired a partner, you may be, you must take out time each day for your spouse. There's just nothing more valuable than gifting your time to your loved one. You'll be amazed at the positive impact this can create in your relationship. Great examples to include are talking about a cup of coffee, going on long walks or helping out one another with chores.
Express your gratitude
Sometimes it's the little things in life that count and often goes unnoticed. Never be afraid to express how grateful you are for having each other in life. Showing gratitude is another way of saying you care and love each other. Whether it's being grateful for a certain act performed or in general, express it.
It's the effort that counts
It's important to remember that your spouse deserves the best version of yourself. Be presentable at all times, keep a close check on hygiene, smell good and wear nice clothes. No matter how complex your situation may be, put in your best foot forward. Attraction is always required to keep a husband wife relationship alive.
Indulge in fun activities
Marriage in Islam doesn't pose strict restrictions on either party involved. You can always indulge in interesting, halal activities that are fun in nature. Play sports with each other, go for a short walk at the park and dine at your favorite restaurants.
Be giving
Whether you're young or old, everyone loves gifts. Gifts are a great way of showing affection for one another. Know your spouse's likes and dislikes and then shower them with gifts.
Express how you feel
There may come many ups and downs in a husband wife relationship and that's alright. Never stop talking to one another. Express how you feel about a certain idea or aspect. There's no better way to go about a situation than via communication.
Don't shy away from responsibility
Each partner in a relationship brings with them their own responsibilities. You need to be accountable for your actions because no one else will. Try to accept mistakes, show mercy, and respect each other's feelings.
Keep a positive attitude
Marriage has a lot to do with keeping a positive attitude. This encompasses kindness, care, and thoughtfulness for each other. Put some effort into doing something out of routine. This little deed can truly mean a lot for those you love. After all, it's the effort that counts.
For Booking and more details  you can contact us via email: info@cheapumrahpackage.us
We have a variety of Umrah 2018 Packages Check out them now.