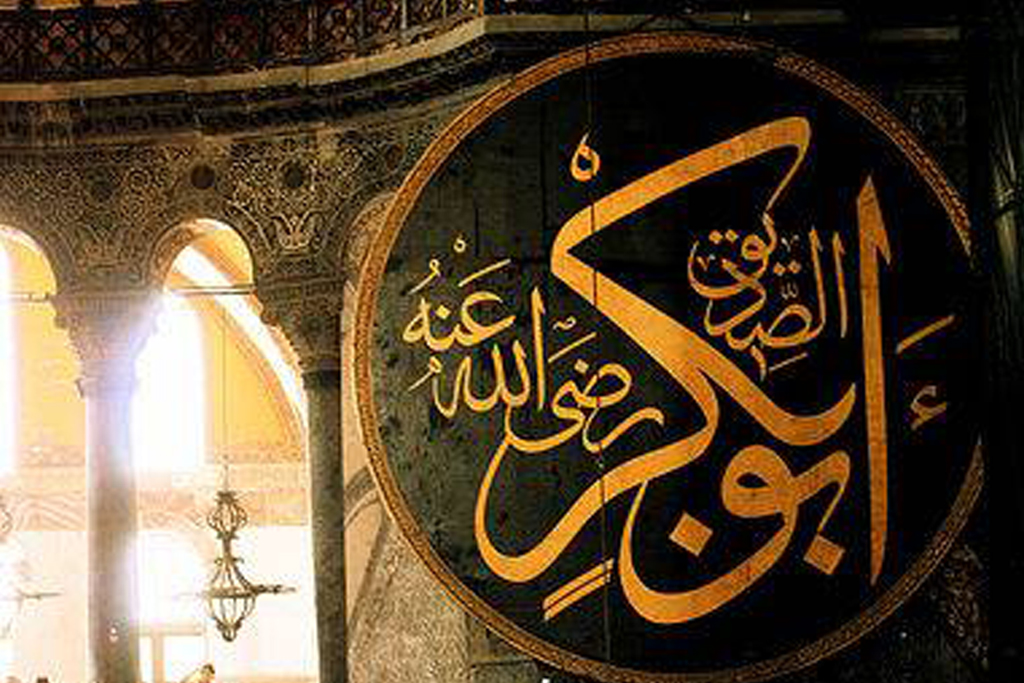 The First Caliph Of Islam
The First Caliph Of Islam, Since the day he accepted Islam until the moment he passed, Abu Bakr RA was an ideal Muslim. He surpassed every other companion of our beloved Prophet Muhammad PBUH in every walk of life. He was a perfect soldier in the lifetime of Prophet Muhammad PBUH and remained steadfast even after the death of Prophet Muhammad PBUH. He achieved many wonderful accomplishments and procurements throughout his life. He established a prosperous, stable and strong country which started from Madinah, extended all the way through the Arabian Peninsula and reached outside Arabia.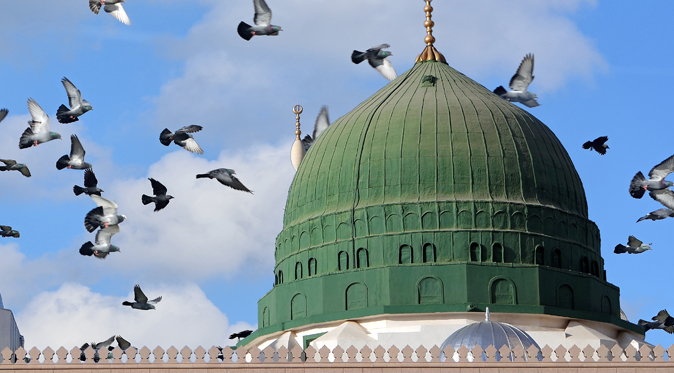 Personal Life
Abu Bakr belonged to Banu Tamim, a highly respectful family of Quraish. He was born in 573 A.D and was named as Abdullah. His father's name was Abu Quhafa and mother was Salma, who was also known as Ummul Khair. The familial branch of Abu Bakr matched with Prophet Muhammad PBUH.
Abu Bakr was a handsome man who was sincere and pious. He was famous in his youth due to his magnificent personality. He was the first adult who accepted Islam and was lucky enough to have a close companionship with our beloved Prophet Muhammad PBUH since an early age. He was very kind hearted, benevolent, and sympathetic towards the needy people. Prophet Muhammad stated about Abu Bakr according to Anas bin Malik RA:
"The most merciful of my Ummah towards my Ummah is Abu Bakr….." (Tirmidhi)
Chosen One
Allah SWT chose Abu Bakr (RA) among all companions of our beloved Prophet Muhammad PBUH. It is evident from the fact that he accompanied Prophet PBUH on his way to Madinah during immigration. It illustrates the high stature of Abu Bakr (RA) among close acquaintances of our Last Apostle. That is why Prophet Muhammad PBUH said:
"Abu-Bakr has favored me much with his property and company. If I were to take a Khalil (an intimate friend) from mankind I would certainly have taken Abu Bakr." (Bukhari)
The Truthful-As Sadiq
The event of Miraaj was past the typical person's conviction as it occurred instantly. When Holy Prophet narrated this incident to the people next morning, each one of them was dumbfounded and in a condition of mistrust, except Abu Bakr. When others asked him about this event, he said if Prophet Muhammad PBUH said so it is definitely true. They asked him again, and Abu Bakr replied that he trusts each in every word of Prophet Muhammad. Consequently, Prophet PBUH gave him the title of As-Sadiq that signifies he is the genuine and truthful person.
The First Caliph of Islam
Abu Bakr was the first caliph of Islam that again depicts his high rating among believers. He earned the authority to spearhead the Muslims after the demise of Prophet Muhammad PBUH. He accepted the office of the caliph and performed his duties deftly.
Abu Bakr was the faithful servant of Islam. He was the most dignified of all companions of Holy Prophet regarding honesty, truthfulness, and faith. He passed away at the age of sixty-three and got buried next to Prophet Muhammad PBUH.
For Booking and more details  you can contact us via email: info@cheapumrahpackage.us
Check out our Group Family Umrah package in very affordable rates.